Balloranking – Ghetto Vibrations (EP)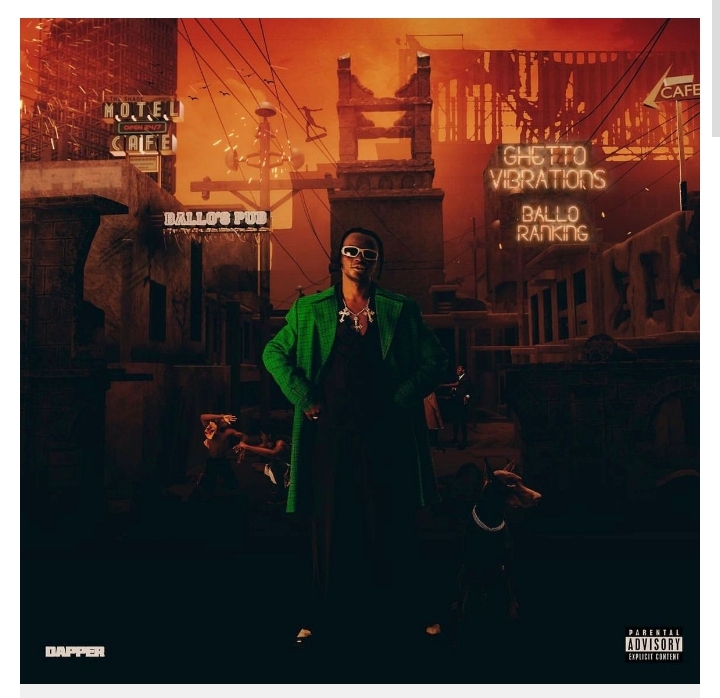 Balloranking – Ghetto Vibrations (EP) Mp3 Download
Balloranking, a gifted vocalist from Nigeria, releases a brand-new EP called "Ghetto Vibrations (EP)" in honor of his birthday.
His musical abilities are showcased on six amazing tracks from this new collection of songs, which feature prominent Nigerian rap artist ODUMODUBLVCK, highly anticipated Nigerian musician and Plutomania main act Shallipopi, skilled Nigerian musician HotKid, and exceptionally talented Nigerian singer-songwriter Rasaqi NFG.
You should also add this new batch of songs to your favorite playlist.
Tracklist:
1. Born Fi Dis => DOWNLOAD
2. Pass Me The Light Ft. ODUMODUBLVCK => DOWNLOAD
3. My Darling Ft. Dwillsharmony => DOWNLOAD
4. Don Perignon Ft. Shallipopi => DOWNLOAD
5. Oh My Nigga => DOWNLOAD
6. Aye (Remix) Ft. HotKid & Rasaqi NFG => DOWNLOAD